Main Activities:
The main activities of SAYED FARMS LIMITED Company are:
• Broiler production
• Slaughter and distribution
• Day old chick production and distribution (commercial and breeder stocks)
• Feed production and trading
• Equipment and raw material trading
• Food Distribution: Potatoes, sea food, vegetables and cheese
Services:
SAYED FARMS LIMITED provides the below services
• Deliver goods on time and satisfy all our customers with efficient timing
• Refresh our consumers
• Partner with our customers
• Enrich the lives of our local communities
• Reward our stakeholders
We are the market leaders in many of our frozen items in the Nigerian market where we have a very good distribution channel through full range of new & well maintained vehicles including reefer closed box cargo trucks, different sizes and tonnage with man power reaching 350 employees.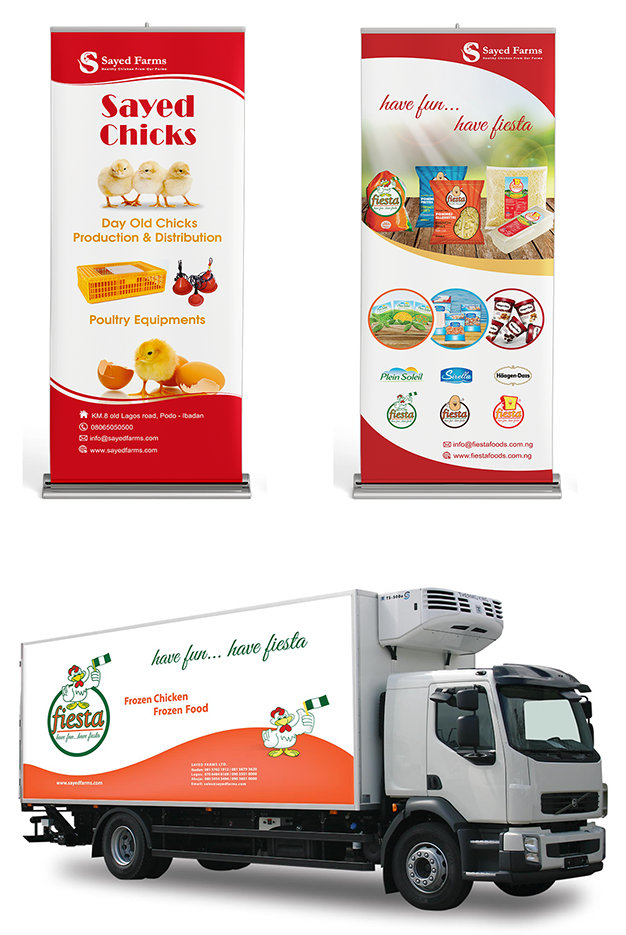 Commitment:
SAYED FARMS LIMITED is highly committed to:
Their Customers
By providing them a wide range of high quality of products & services,
successful management & the control of all agriculture fair encourage
the customers all over Nigeria.
Their Staff
By providing them a guide line to build their career & fair assessment with
respect to their efforts & qualification, we have a qualified staff:
• Agricultural engineers
• Production managers
• Logistics officers
• Accountants
• Salesmen
• Feed mill workers
• Farms workers
• Slaughter house staff
The Environment
By trying its best to protect the environment & natural resources it uses.